SPECIAL OFFER EXPIRES IN:
loading..
GET STARTED
Discounted Price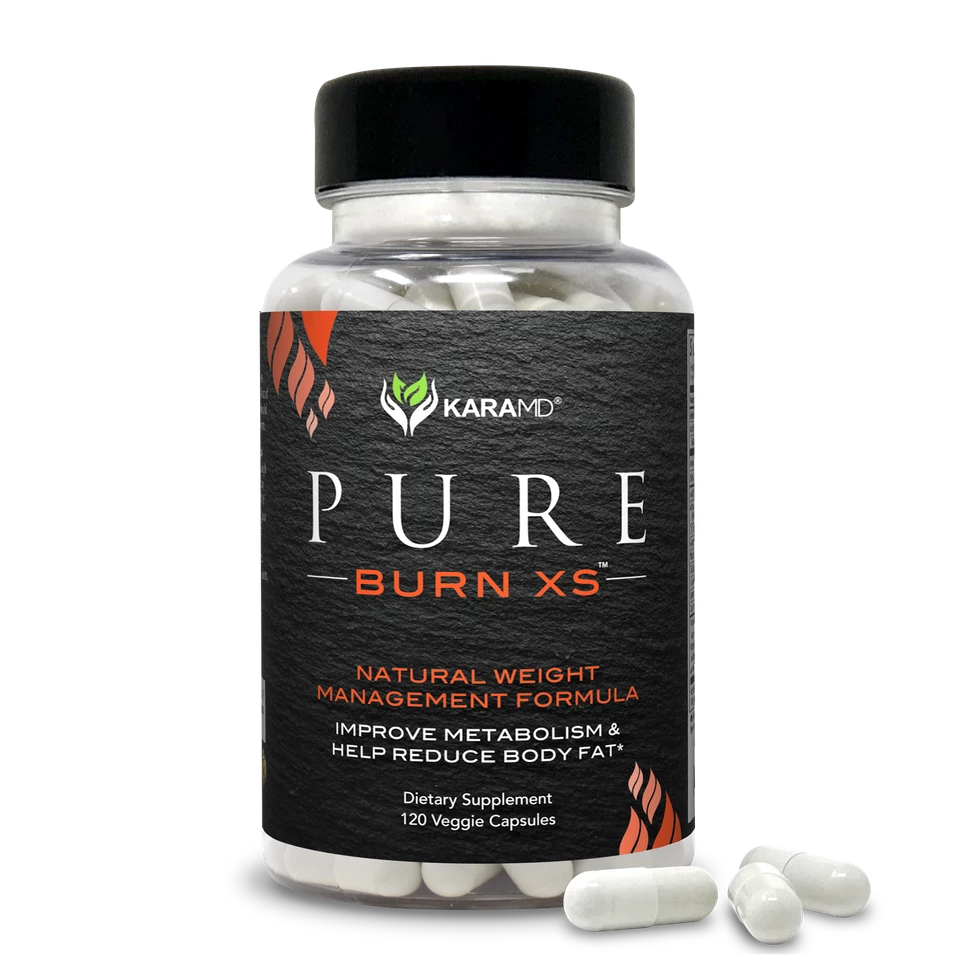 $29.95 / bottle
+ $8.95 Shipping
Try Risk Free
100% 90-Day Money Back Guarantee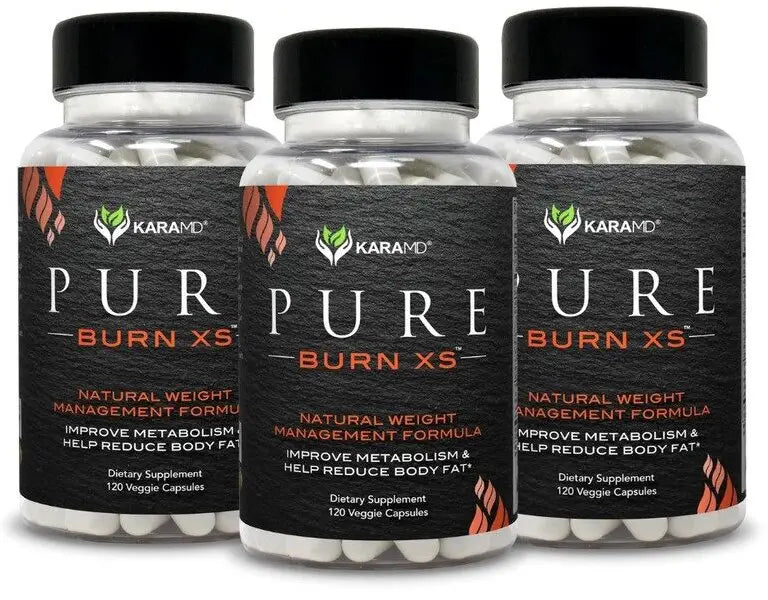 + FREE 2-DAY AIR SHIPPING
Try Risk Free
100% 90-Day Money Back Guarantee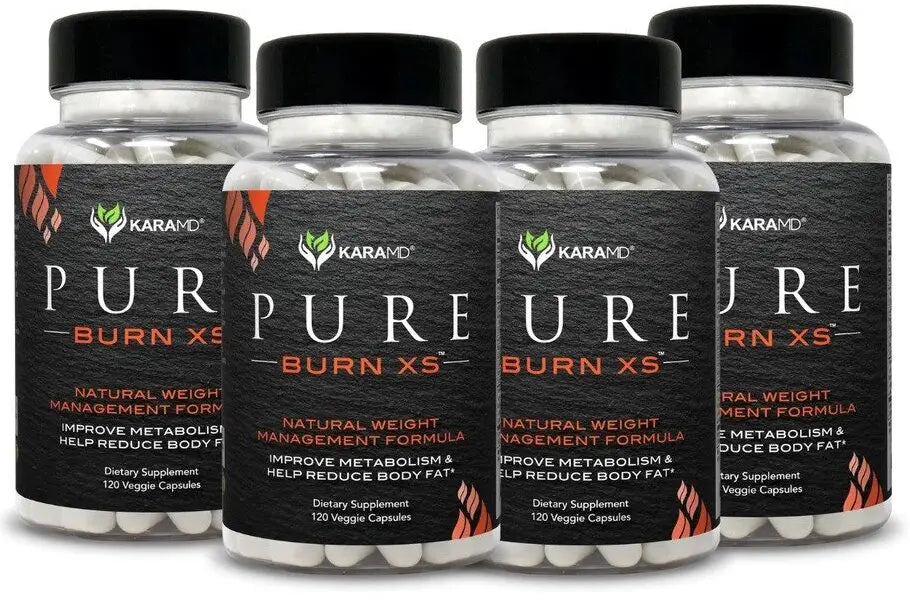 + FREE 2-DAY AIR SHIPPING
Try Risk Free
100% 90-Day Money Back Guarantee

Finally, an effective professionally formulated solution that helped
melt away my fat and got me back the body I deserved
Whether you're 42 or 72...
You can help restore your vitality, improve appearance, and help fight the negative effects of aging…
Advertising Disclaimer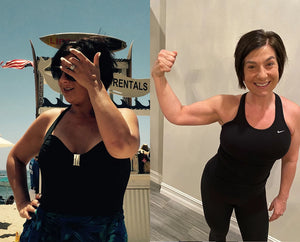 Hi, my name is Josie. I may be approaching middle age, but I'm happier, leaner, and feeling better than ever, and I want to personally thank KaraMD!
I feel attractive and am proud of the body I've earned.
But it hasn't always been that way…
As I grew older, my belly and love handles grew larger almost overnight. My health unraveled out of control.
When I looked in the mirror, I no longer saw myself. I felt so unattractive to my husband that it was affecting our marriage.
Everything that used to work stopped working, even the diets that worked when I was younger. Despite eating less and less, and exercising harder and harder, the fat refused to budge. I became more miserable by the day.
I honestly thought I was doomed to be stuck in this body for the rest of my life during what should be my golden years. Eventually, I lost the willpower to keep trying so hard and depriving myself of delicious foods, so I just quit.
In 2020, I came across KaraMD, that has a team of medical professionals from the world-renowned Cleveland Clinic and the creators of Metabolic Makeover. Their advice changed my life.
I finally discovered the culprit making my menopause (andropause for men) symptoms, fat and health struggle worse...
My blood tests suggested that if something didn't change soon, metabolic syndrome and diabetes were on the horizon.
I was constantly fighting back sugar cravings. It was taking a lot of willpower for me to stay on track.
Worse yet, my mood swings and hot flashes were unwelcome visitors. The hot flashes were keeping me up at night.
And I thought I was eating healthy with all the whole grains and low-fat foods that I learned about in the '80s. The diet worked for me then, so I had been doing the same thing, only for it to backfire.
KaraMD professes that the drop in estrogen during menopause can cause metabolic chaos, weight gain, and blood sugar fluctuations that lead to insulin resistance. 1,2
They further believe that menopause on its own shouldn't cause diseases, nor should women going through menopause be absolutely miserable, but rather that entering menopause with pre-existing hormone imbalances and an unsupportive lifestyle will.
Unfortunately, nowadays it's well known that most women already have hormone imbalances from decades of stress, toxic exposures, and the wrong diets and that all of these causes insulin resistance and more.

Insulin resistance was ruining my figure and making me feel miserable!
Beyond weight gain, I believe insulin resistance was the culprit that was making me totally miserable. My hot flashes were so bad that I could barely sleep. The studies I found helped me understand that it was making all my menopausal (known as andropause for men) symptoms worse!
The lack of healthy insulin production can be more serious for menopausal women and may lead to:
Menopausal hot flashes3
Sleep problems4
Mood changes5
Age-related brain fog and memory loss6
Fatigue7
Along with my fat and my insulin resistance issues came other symptoms and complications.
My doctor said it was part of aging and wanted to put me on medications.
Being wary of medications, I wanted to do whatever I could naturally first, but I had hit the wall. I was losing hope.
The wrong diet and lifestyle advice was killing me!
Fortunately, KaraMD created a solution that he believed could help me lose my belly and love handles and feel amazing again.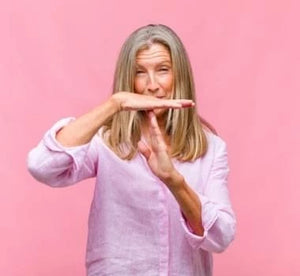 How I finally lost my stubborn hormonal fat by supporting healthy insulin production and restoring my fat burning capacity
I began to realize that menopause & andropause may shift your metabolism, so obviously, the optimal nutrition for my body had changed. I just didn't know any better previously.
Once I was able to get my insulin production and my metabolism back on track by following KaraMD's program, everything became effortless.
My cravings went away. My mood became steadier. To my surprise, my hot flashes became less frequent.
I started having the energy to exercise again.
Most importantly, my belly and love handles started to melt away pound by pound.
Even my blood tests showed that my health was improving.
This Solution Was So Great That I Even Told My Husband Blake About It...
Blake's Story:
"In a little under 2 years, I was able to drop 120 pounds and get in the best shape of my life. KaraMD's program really hit it on the head with what you need to do in order to change your life, I'm very grateful for their knowledge."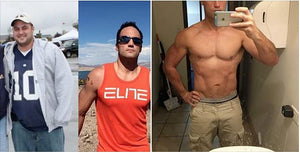 Why I decided to try Pure Burn XS
Being a wise consumer, I'd been skeptical about supplements in general, especially weight loss pills. Many of them:
-Caused jitters and made my sleep problems worse with stimulants
-Made me hot and worsened the hot flashes
-Had bad reputations and lawsuits behind them
KaraMD explains that Pure Burn XS has natural ingredients. It works by providing nutrients and herbs that promote healthy insulin production, along with supporting healthy thyroid function and metabolism.
As a top functional medicine team, KaraMD says they previously worked with their patients' bodies to get them well rather than to coax their physiology to help get rid of symptoms like aggravating weight gain.
Therefore, when they formulated Pure Burn XS, he chose each ingredient and dosage with the goal of restoring health, not to force the physiology into shedding fat.
An unhealthy body stores fat as a protective mechanism. Once it no longer needs to protect itself, it lets go of the fat more easily.
Unlike other weight loss supplements on the market that burn fat with stimulants, Pure Burn XS has no caffeine, so it doesn't cause the jitters. It also doesn't make me hot or worsen my hot flashes.
I also trusted KaraMD because they were transparent that in order for me to support my healthy insulin production and lose weight, I would have to change the way I ate and exercised. They are not pill pushers.
Obviously, its well known that metabolism shifts with menopause & andropause, so my nutrition needs changed. Continuing to eat like before was adding to my weight gain and making me feel awful.
Believing that food is medicine, KaraMD developed the Metabolic Makeover program to help people lose stubborn fat by promoting healthy insulin production and supporting the body's natural fat burning processes.
Doctors usually charge thousands of dollars to work with functional medicine patients, but this program is available for $199 on KaraMD's website.
Better yet, KaraMD has made The Metabolic Makeover program available as a FREE exclusive bonus for anyone who tries Pure Burn XS.
YES! – KaraMD will send you a FREE VIP PASS to access the Metabolic Makeover Program when you purchase Pure Burn XS!!!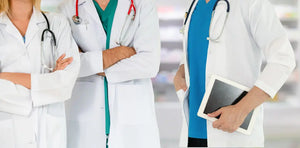 The last weight loss program and supplement I ever needed
KaraMD recognizes this is not the first time most people try to manage their weight, which is why they are so fed up and skeptical. They wanted to help them achieve success, so they created the Metabolic Makeover program to help people lose fat and keep it off for life.
According to the CDC, on average, Americans spend $11,172 per person on healthcare each year.24 And I was headed to be that statistic.
It is very expensive to be sick. As former hospital professionals, KaraMD's team knows this fully well. It's my opinion that conditions like aging and insulin resistance are causing people to go bankrupt because of their medical bills!
What's even more expensive?
For me, it would be missing out on living a full life during my golden years because I was constantly sick, tired, and covering up my body.
From my perspective:
Lifetime healthcare cost of sickness from insulin resistance: $100,000s – $1,000,000s
Cost of working with a great functional medicine doctor: $2,000 – $5,000
Cost of Pure Burn XS and Metabolic Makeover $720 – $29.95
KaraMD is passionate about changing this statistic for as many people as possible, which is why they are making Pure Burn XS so affordable.
Just for today, they decided to make it available for up to 20% off with this special offer!
Even better yet, because they know everyone is skeptical, they made it so that if they're not satisfied with Pure Burn XS and Metabolic Makeover for any reason, product can be returned within 90 days for a full refund.
Advertising Disclaimer
GET STARTED
Discounted Price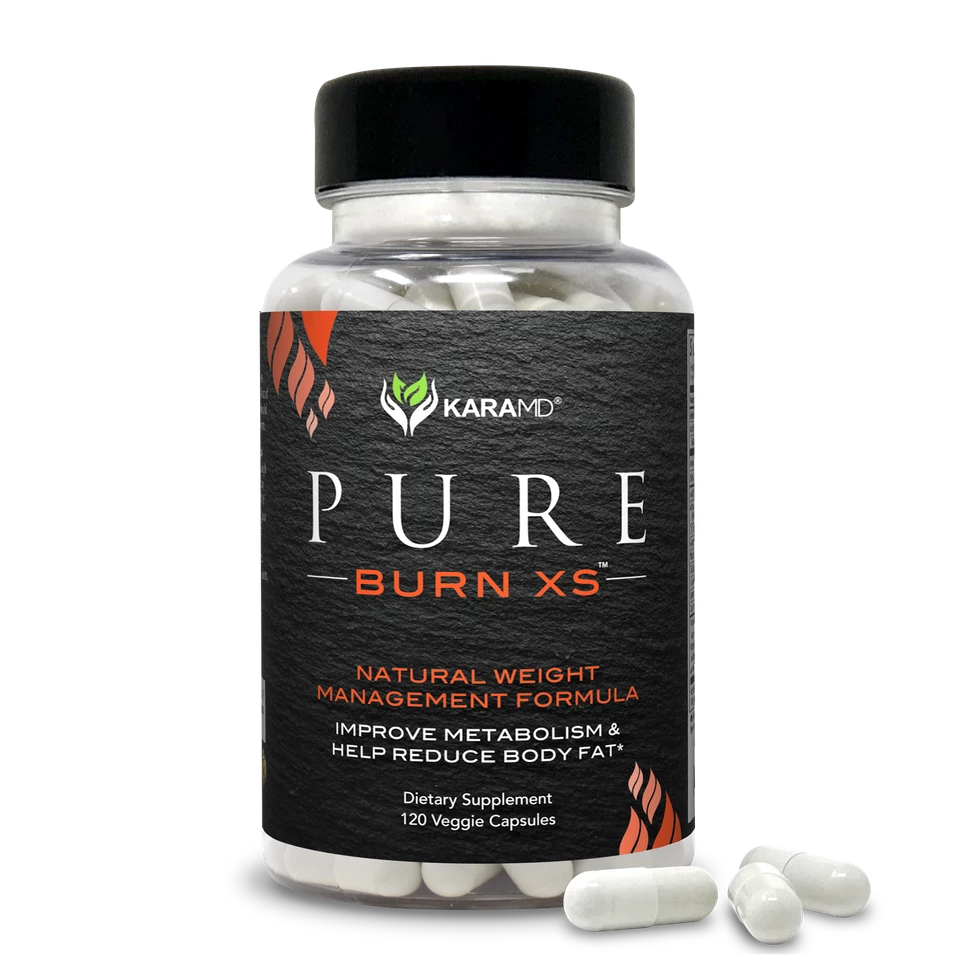 $29.95 / bottle
+ $8.95 Shipping
Try Risk Free
100% 90-Day Money Back Guarantee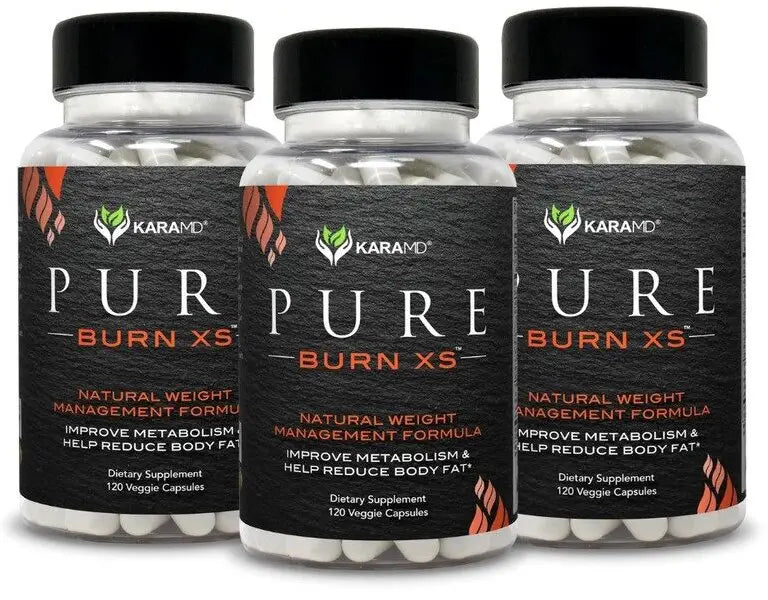 + FREE 2-DAY AIR SHIPPING
Try Risk Free
100% 90-Day Money Back Guarantee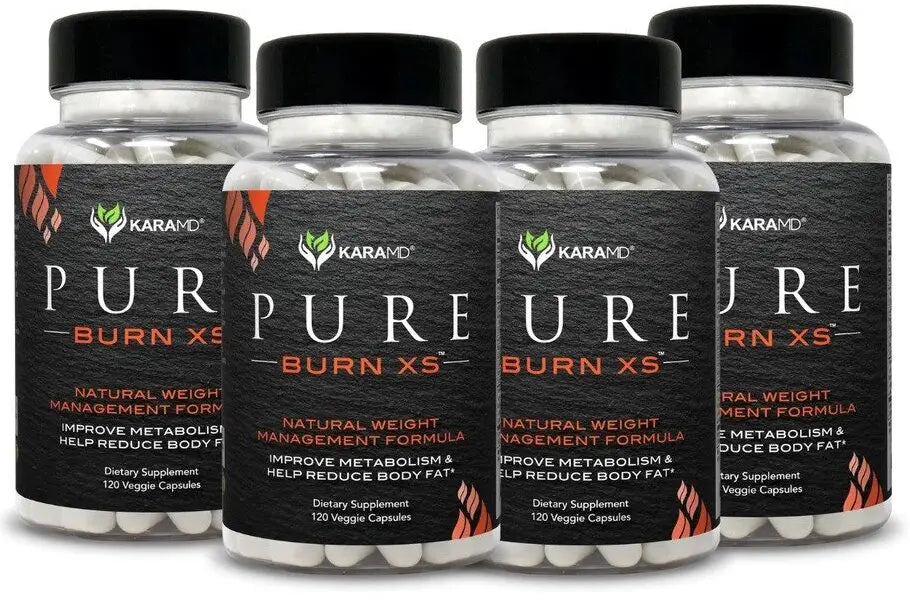 + FREE 2-DAY AIR SHIPPING
Try Risk Free
100% 90-Day Money Back Guarantee

SPECIAL OFFER EXPIRES IN:
loading..
And, as I've said before, there's even a way
for you to get 20% OFF TODAY…
…just click below to get started:
Exclusive Offer
(Only 200 Bottles Available!)
Offer Ends In 30 Min!
I AM LIVING PROOF THAT
ANYONE CAN BLOSSOM AT ANY AGE.
Tons of people have tried Pure Burn XS and Metabolic Makeover, and are getting results:
Real People, Real Stories...
SPECIAL OFFER EXPIRES IN:
loading..
This was the last weight loss solution I needed!
GET STARTED
Discounted Price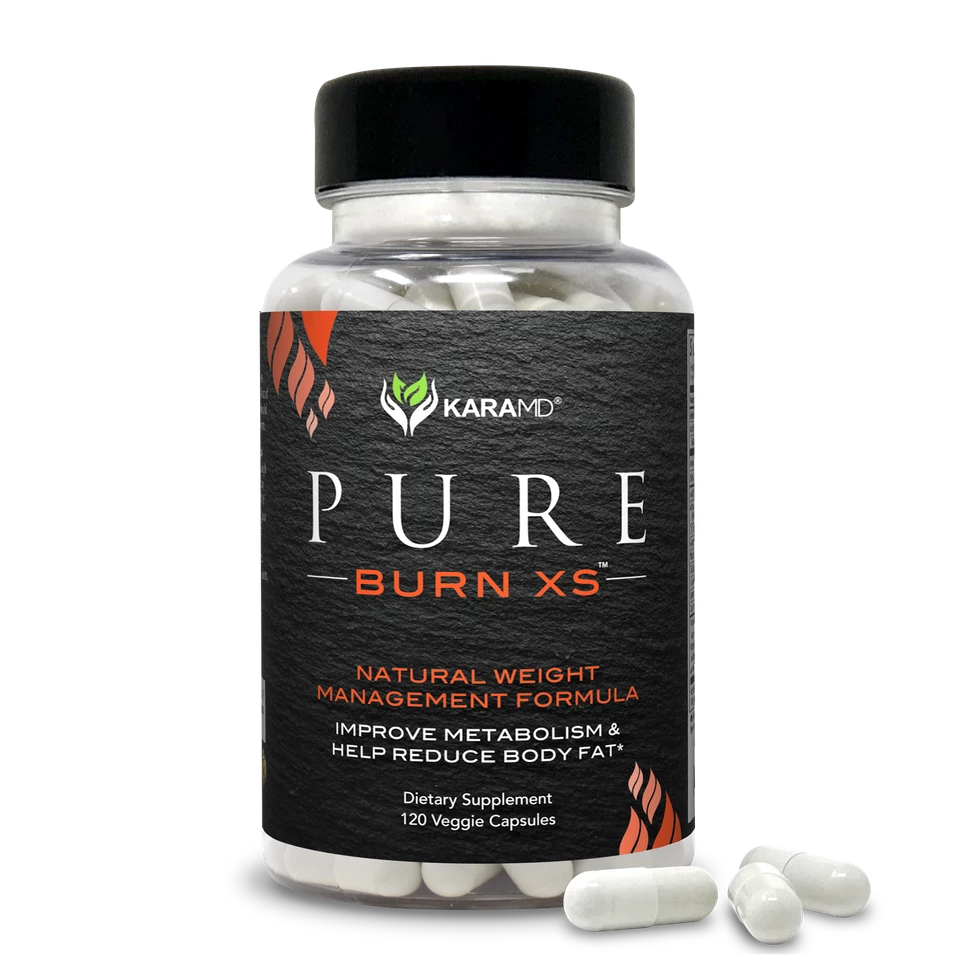 $29.95 / bottle
+ $8.95 Shipping
Try Risk Free
100% 90-Day Money Back Guarantee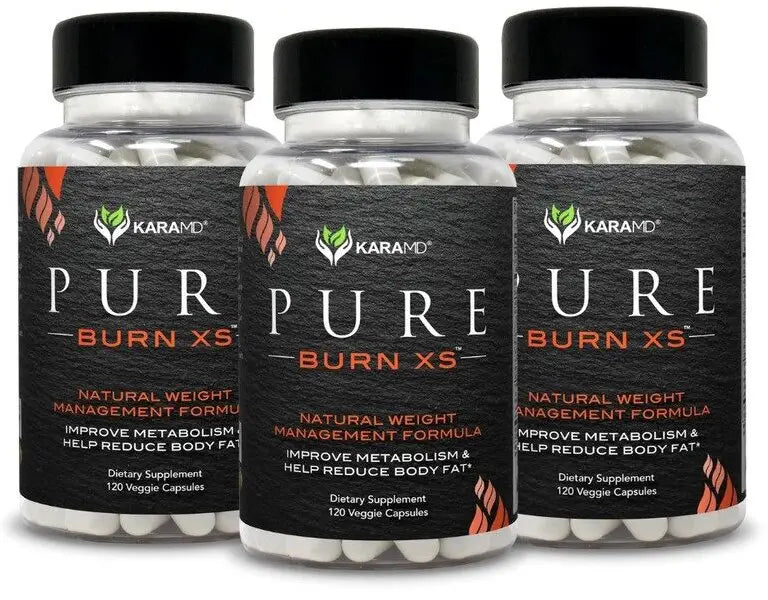 + FREE 2-DAY AIR SHIPPING
Try Risk Free
100% 90-Day Money Back Guarantee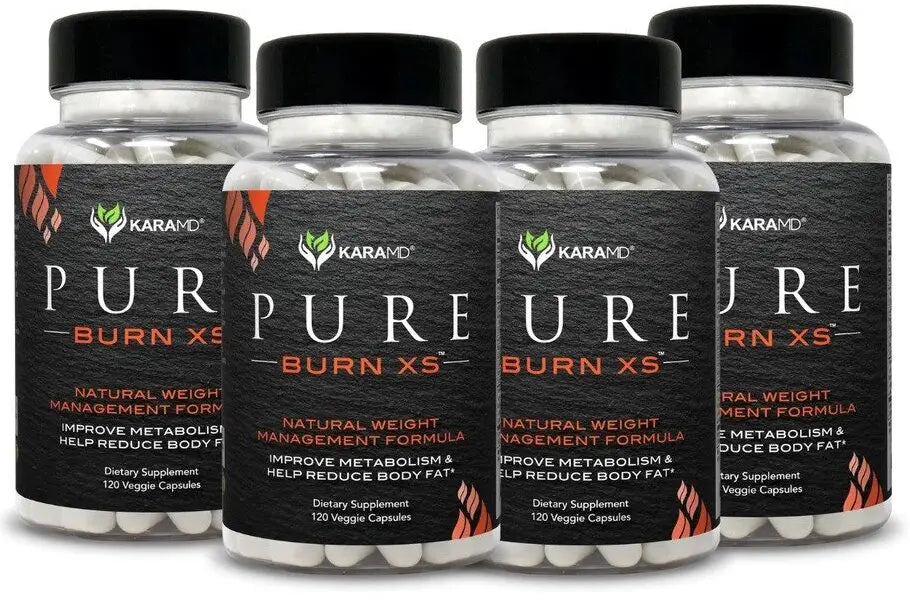 + FREE 2-DAY AIR SHIPPING
Try Risk Free
100% 90-Day Money Back Guarantee

Advertising Disclaimer
References:
Tchernof, A., Calles-Escandon, J., Sites, C. K. & Poehlman, E. T. Menopause, central body fatness, and insulin resistance: effects of hormone-replacement therapy. Coron. Artery Dis. 9, 503–511 (1998).
Hardy, O. T., Czech, M. P. & Corvera, S. What causes the insulin resistance underlying obesity? Curr. Opin. Endocrinol. Diabetes Obes. 19, 81–87 (2012).
Thurston, R. C. et al. Vasomotor symptoms and insulin resistance in the study of women's health across the nation. J. Clin. Endocrinol. Metab. 97, 3487–3494 (2012).
Type 2 diabetes worsens sleep-related disturbances in menopause. https://www.healio.com/news/endocrinology/20190816/type-2-diabetes-worsens-sleeprelated-disturbances-in-menopause.
Keegan, R. & Naumovski, N. Insulin Resistance, Glucose Regulation, Obesity, and Mood. in Handbook of Psychocardiology (eds. Alvarenga, M. E. & Byrne, D.) 849–871 (Springer Singapore, 2016). doi:10.1007/978-981-287-206-7_64.
Rasgon, N. L. et al. Insulin resistance and hippocampal volume in women at risk for Alzheimer's disease. Neurobiol. Aging 32, 1942–1948 (2011).
Govers, E. Obesity and Insulin Resistance Are the Central Issues in Prevention of and Care for Comorbidities. Healthcare (Basel) 3, 408–416 (2015).
Hua, Y., Clark, S., Ren, J. & Sreejayan, N. Molecular mechanisms of chromium in alleviating insulin resistance. J. Nutr. Biochem. 23, 313–319 (2012).
Croze, M. L. & Soulage, C. O. Potential role and therapeutic interests of myo-inositol in metabolic diseases. Biochimie 95, 1811–1827 (2013).
Zuñiga, L. Y., González-Ortiz, M. & Martínez-Abundis, E. Effect of Gymnema sylvestre Administration on Metabolic Syndrome, Insulin Sensitivity, and Insulin Secretion. J. Med. Food 20, 750–754 (2017).
Qin, B., Panickar, K. S. & Anderson, R. A. Cinnamon: potential role in the prevention of insulin resistance, metabolic syndrome, and type 2 diabetes. J. Diabetes Sci. Technol. 4, 685–693 (2010).
Chen, T.-H., Tsai, M.-J., Fu, Y.-S. & Weng, C.-F. The Exploration of Natural Compounds for Anti-Diabetes from Distinctive Species Garcinia linii with Comprehensive Review of the Garcinia Family. Biomolecules 9, (2019).
Kouzi, S. A., Yang, S., Nuzum, D. S. & Dirks-Naylor, A. J. Natural supplements for improving insulin sensitivity and glucose uptake in skeletal muscle. Front. Biosci. 7, 94–106 (2015).
Sánchez de Medina, F. et al. Hypoglycemic activity of juniper 'berries'. Planta Med. 60, 197–200 (1994).
Lee, I. T., Chan, Y. C., Lin, C. W., Lee, W. J. & Sheu, W. H.-H. Effect of cranberry extracts on lipid profiles in subjects with Type 2 diabetes. Diabet. Med. 25, 1473–1477 (2008).
Ghaffar, S. et al. Clove and Its Active Compound Attenuate Free Fatty Acid-Mediated Insulin Resistance in Skeletal Muscle Cells and in Mice. J. Med. Food 20, 335–344 (2017).
Tian, G. et al. Ubiquinol-10 supplementation activates mitochondria functions to decelerate senescence in senescence-accelerated mice. Antioxid. Redox Signal. 20, 2606–2620 (2014).
Dietary Supplements for Primary Mitochondrial Disorders. https://ods.od.nih.gov/factsheets/PrimaryMitochondrialDisorders-HealthProfessional.
Wang, Y. et al. Medium Chain Triglycerides enhances exercise endurance through the increased mitochondrial biogenesis and metabolism. PLoS One 13, e0191182 (2018).
Vaughan, R. A., Garcia-Smith, R., Bisoffi, M., Conn, C. A. & Trujillo, K. A. Conjugated linoleic acid or omega 3 fatty acids increase mitochondrial biosynthesis and metabolism in skeletal muscle cells. Lipids Health Dis. 11, 1–10 (2012).
Kondo, T., Kishi, M., Fushimi, T. & Kaga, T. Acetic acid upregulates the expression of genes for fatty acid oxidation enzymes in liver to suppress body fat accumulation. J. Agric. Food Chem. 57, 5982–5986 (2009).
Dietary Supplements for Weight Loss. https://ods.od.nih.gov/factsheets/WeightLoss-HealthProfessional/.
Filippi, B. M. & Lam, T. K. T. Leptin and aging. Aging 6, 82–83 (2014).
Health Expenditures. https://www.cdc.gov/nchs/fastats/health-expenditures.htm (2021).