SPECIAL OFFER EXPIRES IN:
loading..
Professionally Formulated Pure Nature
20 powerful greens, fruits & veggies superfoods
GET STARTED
Discounted Price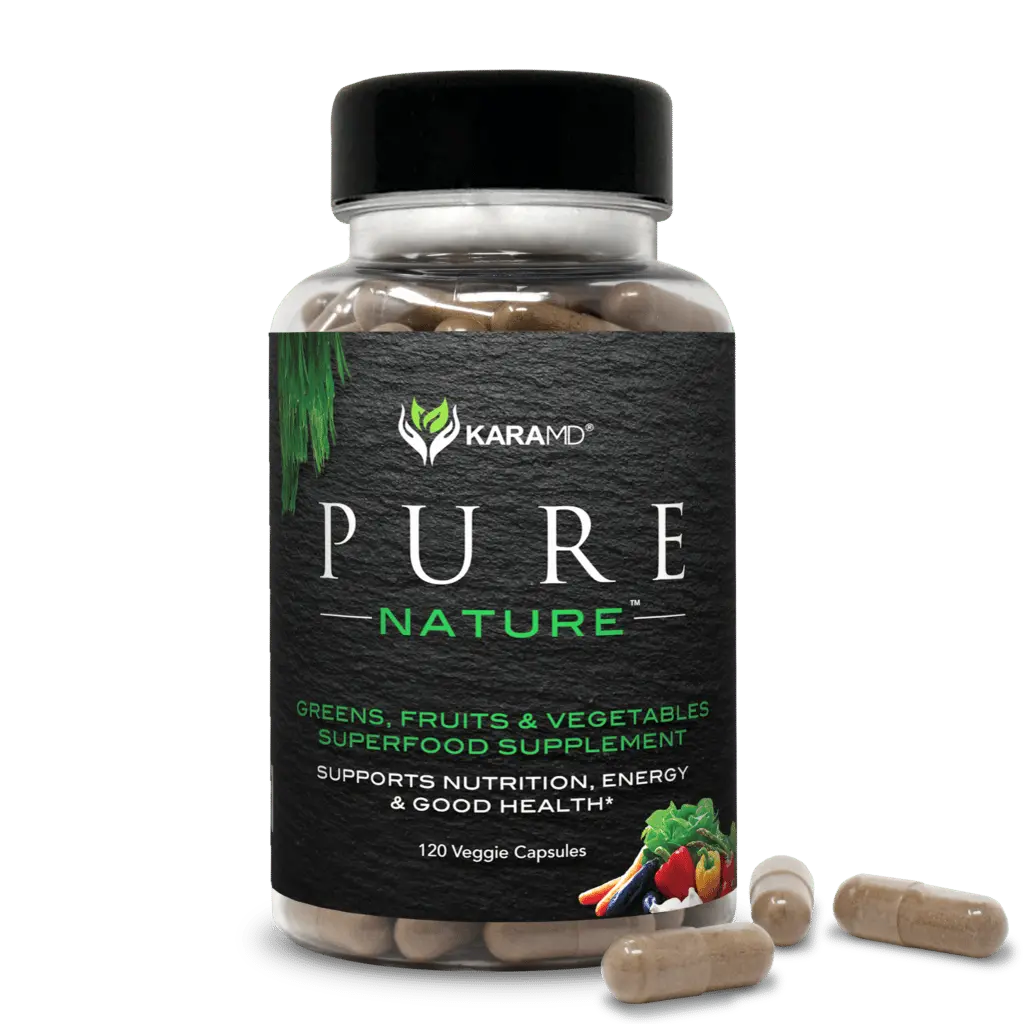 $39.95 / bottle
+ $8.95 Shipping
Try Risk Free
100% 90-Day Money Back Guarantee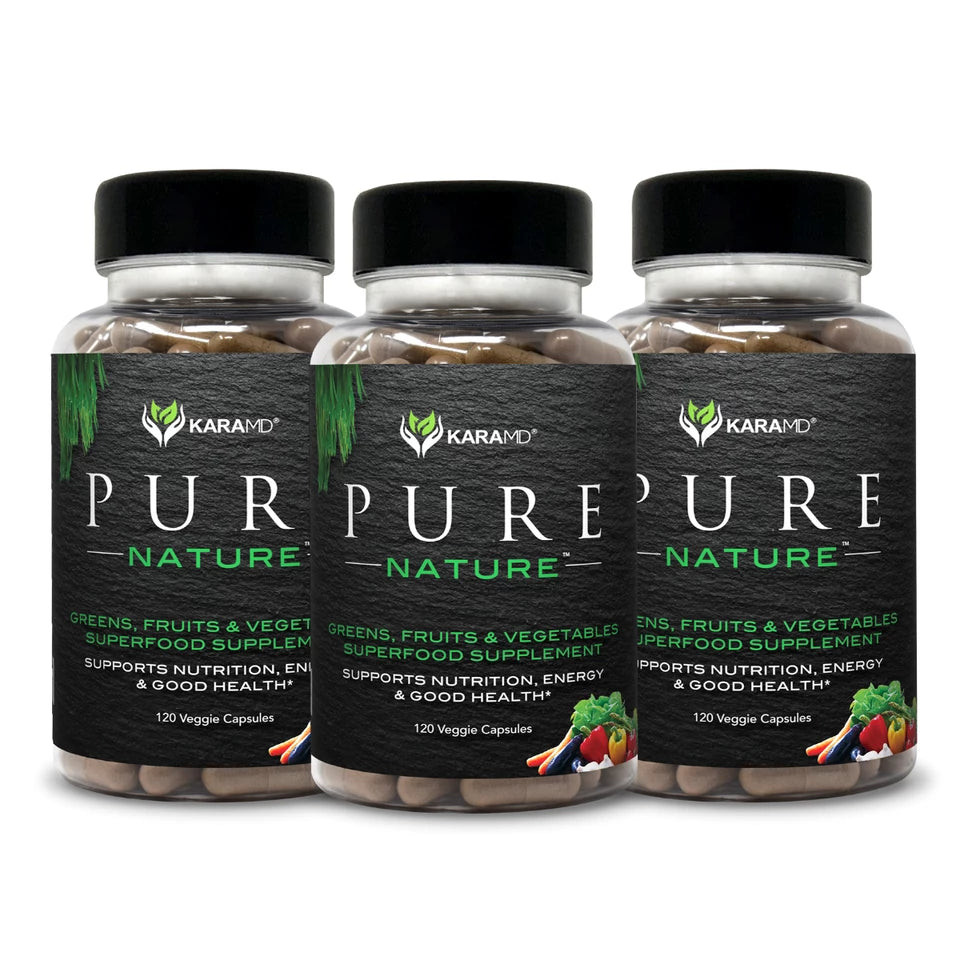 + FREE 2-DAY AIR SHIPPING
Try Risk Free
100% 90-Day Money Back Guarantee

+ FREE 2-DAY AIR SHIPPING
Try Risk Free
100% 90-Day Money Back Guarantee


PREMIUM QUALITY WHOLE FOOD NUTRITION
Pure Nature is a unique whole food formula with a powerful blend of 20 natural greens, fruits and veggies superfoods which has been carefully designed to help give your body key whole food nutrition it needs to thrive. Proper nutrition can help your body remain healthy while attempting to fight off illness, it can also increase natural energy levels, and promote general wellness in a safe vegan-friendly formula.
VEGAN FRIENDLY
We use only high-quality vegan friendly ingredients while following precise manufacturing standards
USA QUALITY
Each of our health supplement products are formulated in the USA
NON-GMO
All of our products are Non-GMO and gluten free.
CUSTOMER FIRST
We offer a 90 day 100% Money Back Guarantee on all purchases!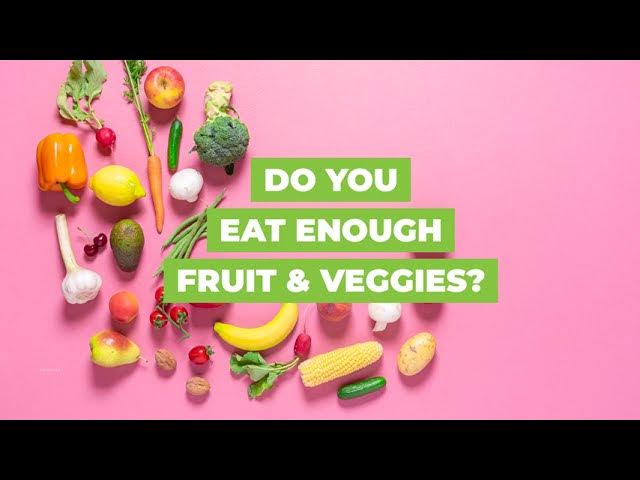 Our bodies are not built for dealing with modern diets and our nutrient deficiencies from processed foods.
Pure Nature

is an easy daily dose of the

best Mother Nature has to offer

.

GREENS – Get a potent daily dose of whole foods without the bad taste from traditional greens supplement powders.

FRUIT – Includes a powerful punch of polyphenol-rich superfruits straight from mother nature.

VEGGIES – Packed full of nutrient-rich vegetables to help support overall health and general wellness.
Pure Nature is packed full of key natural superfoods that work together to provide your body the nutrients it needs to thrive.
There are hundreds of greens, fruits and veggies supplements claiming to help you with proper nutrition that unfortunately use low-quality ingredients and suspect manufacturing processes.
BRIDGE THE GAP
We all know there is a gap in our diets between what we're supposed to be eating and what we actually eat. Finally, there is an easy daily solution to help bridge the gap!
Getting the proper amount of greens, fruits, and veggies each day can:
Help support healthy immune function†
Improve energy & metabolism†
Help support cardiovascular wellness†
Support healthy digestion†
Promote healthy skin†
Help with healthy weight management†
Real People Getting Real Results

Our Medical Team
Our medical team has many years of experience, spending the early part of their career treating patients at the renowned Cleveland Clinic, Rated One Of The Best Hospitals By US News & World Reports, Ranked In 10 Medical Specialties 2020 – 2021. Our team has spent the last several years focusing on functional medicine and natural remedies to help people live healthier lives. In 2017 they created KaraMD, a line of natural remedies focused on digestive support, heart health, and reducing inflammation as a gateway to overall health and well-being.

SPECIAL OFFER EXPIRES IN:
loading..
GET STARTED
Discounted Price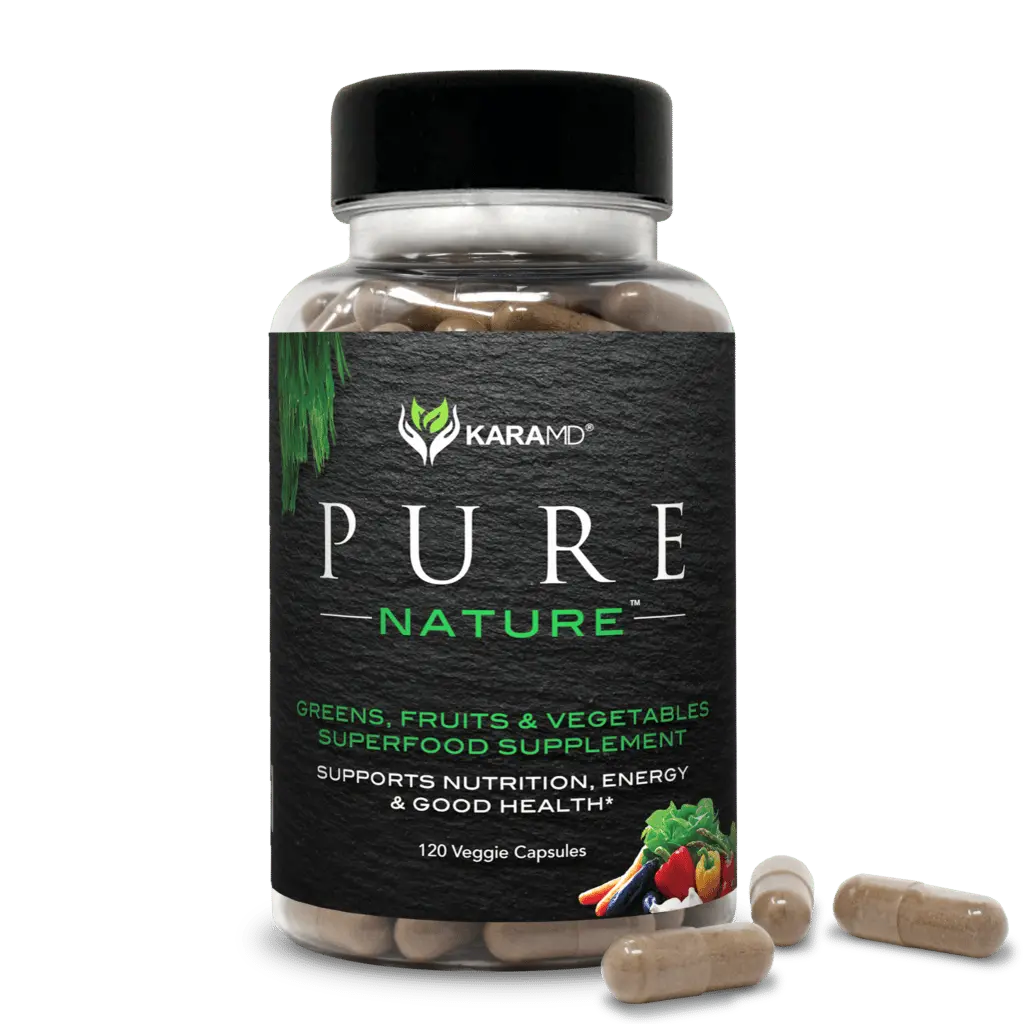 $39.95 / bottle
+ $8.95 Shipping
Try Risk Free
100% 90-Day Money Back Guarantee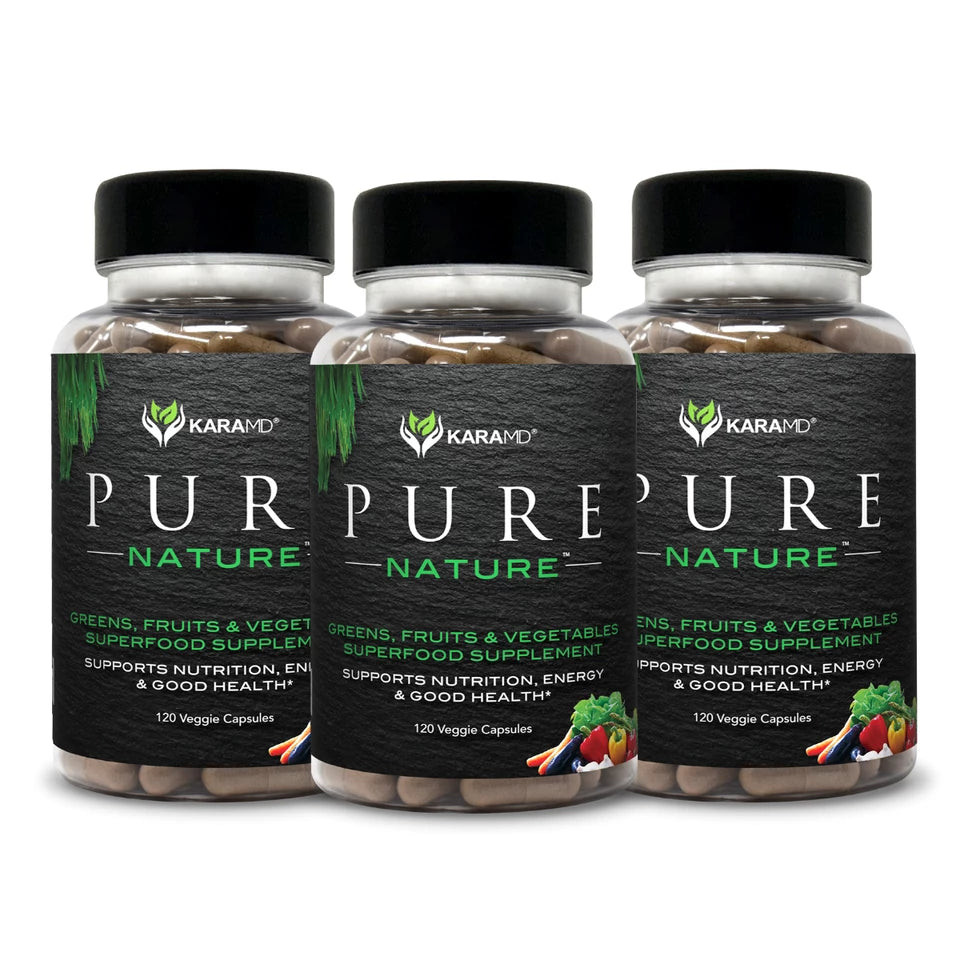 + FREE 2-DAY AIR SHIPPING
Try Risk Free
100% 90-Day Money Back Guarantee

+ FREE 2-DAY AIR SHIPPING
Try Risk Free
100% 90-Day Money Back Guarantee