Doctor formulated cellular energy & heart health support
CoQ10 Plus combines a high-quality dose of CoQ10 with magnesium from natural sources into one daily dose to provide maximum effect for your health†
What it does
Improves energy and stamina†
Supports cardiovascular health†
Replenishes CoQ10 levels for statin users†
How it works
Research shows that CoQ10 is essential for reducing oxidative stress and maintaining proper mitochondria function which in turn helps with overall wellness
Reducing oxidative stress and targeting the mitochondria can help with enhanced cognitive function, increased natural energy levels, and improved stamina
Combining CoQ10 with Magnesium offers additional cardiovascular support and also targets other health areas including digestive regularity and sleep quality
How to take
Take 2 CoQ10 Plus veggie capsules once a day with 8 fl oz of water
Our 100% Satisfaction Guarantee
KaraMD products are made in an FDA-registered facility and are backed by a risk-free 90-Day Money-Back Guarantee. If the product does not work as intended, simply contact our friendly support team for a full refund.
Customer Reviews
Write a Review
Ask a Question
08/18/2022
Christine K.

United States
Great product!
I like that it is a 45-day extended supply for an affordable price because other products are only 30 days. I've seen good results using it, I like that it has natural ingredients.
08/12/2022
Mary H.

US
Will be ordering again
The inflammation and pain I usually feel has definitely been less since I started taking CoQ10 Plus. I also notice better mental clarity and less fatigue too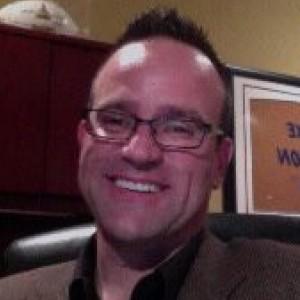 VJ
08/12/2022
Victor J.

US
Good product
My doctor recommended a CoQ10 supplement. I'm glad I bought KaraMD. The shipping is fast and they have good customer service. Plus they added magnesium to their CoQ10 which makes it easy so I don't have to worry about taking two products each morning!
Our products are formulated by a medical doctor and made in an FDA-registered facility using only the finest, most responsibly sourced ingredients. We also use 3rd party lab testing to ensure our products meet strict quality and composition standards.
Receive 10% off all orders of 3 or more products & 20% off all orders of 4 or more products. A minimum of 2 products must be purchased to unlock free shipping. Coupon codes and on-site discounts of 10% and 20% cannot be applied together.
Svend Mortensen, et al. "The effect of coenzyme Q10 on morbidity and mortality in chronic heart failure: results from Q-SYMBIO: a randomized double-blind trial" JACC Heart Failure (2014).
Mohamed A Amin, et al. "Novel CoQ10 antidiabetic mechanisms underlie its positive effect: modulation of insulin and adiponectine receptors, Tyrosine kinase, PI3K, glucose transporters, sRAGE and visfatin in insulin resistant/diabetic rats" PLOS One (2014).
I Gul, et al. "Oxidative stress and antioxidant defense in plasma after repeated bouts of supramaximal exercise: the effect of coenzyme Q10" Sports, Medicine, Fitness (2011).
Teri L. Wadsworth, et al. "Evaluation of coenzyme Q as an antioxidant strategy for Alzheimer's disease" Journal of Alzheimer's Disease (2008).
Guiseppe Caso, et al. "Effect of coenzyme q10 on myopathic symptoms in patients treated with statins" American Journal of Cardiology (2008).
Ru Wang, et al. "The effect of magnesium supplementation on muscle fitness: a meta-analysis and systematic review" Magnesium (2017).
Adela Hruby, et al. "Magnesium Intake, Quality of Carbohydrates, and Risk of Type 2 Diabetes: Results From Three U.S. Cohorts" Diabetes Care (2017).
Xi Zhang, et al. "Effects of Magnesium Supplementation on Blood Pressure: A Meta-Analysis of Randomized Double-Blind Placebo-Controlled Trials" Hypertension (2016).
Forrest H. Nielsen "Magnesium deficiency and increased inflammation: current perspectives" Journal of Inflammation (2018).
Behnood Abassi, et al. "The effect of magnesium supplementation on primary insomnia in elderly: A double-blind placebo-controlled clinical trial" Medical Science (2012).